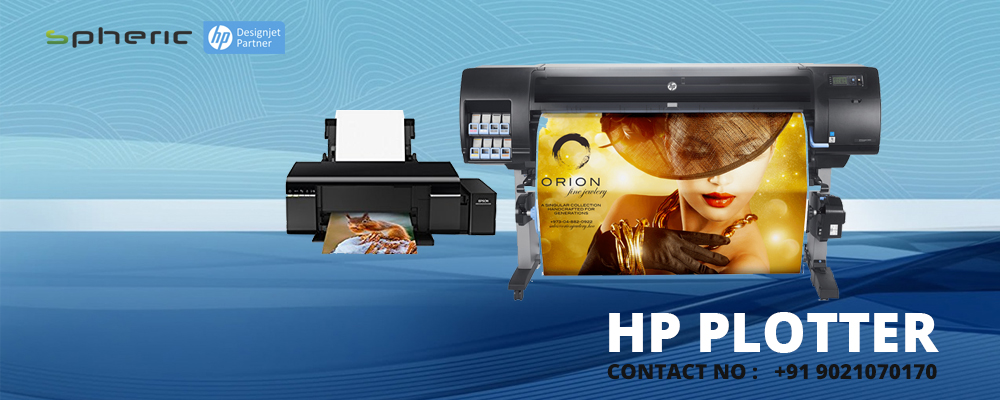 Find the Best Plotter that Suits Your Business Needs
A new device is usually bought by a business in order to make the work easier and efficient. Wasting time on unproductive things like fixing the machine every now and then will only make the work slower and may affect the business as well.
Before buying a plotter it is equally important to know what exactly is your business requirement? Some people go by price and some go by functionalities.  There are number of companies who offer wide range and different types of plotters for different applications. Obviously, with the advent of technology and many industries coming up in the market there is a need of the plotter that suits your business.
Focusing not only on the requirement area the plotter should also offer high efficiency with less cost per paper cost must be less. The operation and handling of the system should be easy and not complicated. As we are into the internet phase we need that everything should be operated at the tip of our hand.
To cope up with the ever-increasing demand of the customer's hp has introduced many types of HP Plotter that suits every industry requirement. You specify your requirement and we will give you the best hp page wide plotter that completely suits your business. We offer less price as compared to the hp plotter price in India.
Now that there are ample of Hp plotters for sale. Every Hp plotter has different functionalities and suits different business. The plotters are highly efficient and reliable in terms of working. But you should strike the correct plotter so that your requirements are fulfilled.
These are six types of plotters offered by HP, each plotter has many sub types depending upon the application:
HP CAD/GIS Plotter:
This plotter again has various sub types. Depending on the industry size and requirement different plotters are designed. These plotters come in 36, 42 and 44 inches and are used for high quality CAD and GIS applications. The plotters have security Protocols – IP sec, 802.1x,SNMPv3, PIN printing and more.Easy wi-fi connectivity. These hp plotter are compatible with iOS and Android,which helps to connect with your smartphones. You can view the hp plotter price online and have the easy ordering options with door step delivery.
HP eMFP Printer Scanner Copier:
These plotters handle challenging task like the one done in construction sites. Some of the plotters in this category have smart scanning technology. Share your designs easily via email from the front panel. You can easily link your smartphone or computer to these plotters via wi-fi and print the documents. This is a security enabled plotter. You can easily get the hp plotter price online with easy ordering options and door step delivery.
HP Latex Wallpaper/Graphics printer:
Print your traditional sign ages, wall paper more efficiently and in less time. It offers a low maintenance printing. These HP plotters hold a high image quality. You can also monitor your hp plotter remotely with free HP latex mobile app. It has the X-axis cutter which delivers the job immediately.
HP page wide XL Color printer:
The HP page wide technology offers mono chrome as well color printers.Delivers high quality prints in less than 50% time. Print point of sale poster, GIS map at lightning speed. Experience vibrant color prints. Has lower energy consumption as compared to the LED printers.
HP photo Graphics Printer:
These plotters provide gallery quality prints with the glossy and matte finish. Offers border less printing with HP inks that dry fast. Boost color accuracy with complete coverage of ISO, SWOP, 3DAP, GRACOL, TOYO, EUROSCALE, and FGRA gamut.
HP Production Printers:
This is one of the best printers for delivering CAD drawings and graphics. It provides consistent color accuracy with crisp and sharp lines. Just give a print command from any of the devices like smartphone or computer and get vibrant prints merely sitting in the comfort of your office.
There are ample of hp plotters to choose from. Our customer service executives would be glad to assist you and help you with the best plotters.